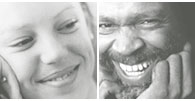 Prescription Benefit Program
Eckerd Health Services
Atlantis Health Plan prescription benefits are available to members who purchase the Prescription rider. The following is a summary of the pharmacy benefits you can receive.
You have two benefit options available under your pharmacy benefit program.
With the retail pharmacy program you may receive up to a 30-day supply of medication (depending on your plan) from an EHS network retail pharmacy for short - term medications such as antibiotics.
If you or a covered family member regularly takes medication for chronic, long-term conditions such as diabetes, arthritis, high blood pressure, heart conditions etc., you may receive up to a 90-day supply of maintenance medication through EHS' mail services (EPS). The prescription will be delivered directly to your home. To enroll in the mail service program, fill out the enclosed enrollment / order form and mail it with your first prescription and copayment in the postage-paid envelope enclosed.
Covered Services
Covered medications according to the pharmacy benefit program must meet pharmacy benefit program must meet the following requirements:
Prescribed by a licensed physician
The prescription medication is approved by the Food and Drug Administration (FDA)
Purchased at an EHS participating retail network pharmacy or through Express Pharmacy Services (EPS)
Certain medications may not be covered under the prescription drug plan. Please refer to your benefit plan documents for more information.

About Generic Drugs

If a generic drug is available, it has the exact same chemical compound as the brand name version. The use of generic drugs offers a safe alternative to help reduce prescription drug costs for you and your plan sponsor. The pharmacist will dispense generic substitutes whenever possible based upon availability, legal requirements and your physician's approval. Ask your health care provider to write your prescription using the generic or chemical name to ensure you'll receive a generic medication.

Payments You Must Make
Plan copayments (if applicable)
Cost of medications not covered under your pharmacy benefits
Cost of a prescription if you don't present your identification card at the time of service
Cost of prescription when you use an out-of-network pharmacy
Any deductible
Filing Claims for Reimbursement
If a prescription is filled at an out-of-network pharmacy, you will be required to pay the full cost of the prescription at the time it is filled. You may then file a claim with EHS for reimbursement for covered medications.
Note: You may have to pay a penalty if you use an out-of-network pharmacy. Please check your benefit plan documents for detailed information.
About EHS Network Pharmacies
EHS has a network of retail pharmacies that provide services to our members. Many pharmacies are enrolled with us to give our members access to quality pharmacy services. To locate the network pharmacy near you, visit the Eckerd website at www.ehs.com or call the EHS Customer Service Center at 1-888-645-9303. We recommend that you present your member ID card that includes necessary information every time you have a prescription filled in order to expedite your services.
About Mail Service
The mail service program is designed mainly for individuals on maintenance medications for the treatment of chronic, long-term conditions such as, chronic, long-term conditions such as, but not limited to, diabetes, arthritis, high blood pressure, heart conditions, etc. You may receive up to a 90-day supply at one time that is delivered directly to your home. Express Pharmacy Services guarantees that all prescriptions will meet the highest pharmaceutical standards for safety, quality and effectiveness. A record of your prescriptions is maintained by EHS to monitor for adverse reactions with other prescriptions you may receive from the mail service or retail network pharmacy. A pharmacist will contact your doctor or you before dispensing a medication if there is a concern for possible drug interactions or adverse reactions..
Mailing Requirements
Please complete the Confidential Patient Profile and Mail Service Prescription Enrollment Order Form and mail in the postage-paid envelope, which is enclosed.
How do I use a Mail Service?
If your doctor prescribes a maintenance drug, have it written for up to a 90-day supply with three (3) refills. By law, EPS can only fill a prescription for the quantity indicated by your doctor.
If you need medication immediately, ask your doctor for two (2) separate prescriptions one for a 21-day supply to be filled at a network retail pharmacy, the other to be filled by EPS.
Examine the prescription to make sure it includes the dosage, the doctor's signature along with your name, address and phone number.
Complete the enclosed enrollment form and confidential patient profile for you and your eligible family members and mail along with your first prescription order in the postage-paid envelope provided. This form only needs to be completed with your first prescription that you submit to EPS. Please print your company's name on the enrollment form. If you are a current EPS member you DO NOT need to resubmit an enrollment form. If you have additions or changes to your medical condition, please notify EPS in writing.
Make sure to write the members Social Security number on the back of each prescription.
If your medications are not delivered to your home within seven to ten working days, please call EHS customer service at 1-888-645-9303.
Ordering Refills Through Mail Service
You can visit the Mail Service section of www.EHS.com or call EHS toll free at 1-888-645-9303 (TDD-Hearing-Impaired Number 800-238-0756). Be prepared to provide your member number, prescription number(s) and your credit card information.
Please check the label on your prescription to make sure you have refills remaining on your prescription(s).
Customer Service Center
EHS's Customer Service Center: 1-888-645-9303 can answer many questions about your pharmacy benefit plans, such as:
Can I speak with a pharmacist about my prescription?
Where can I get additional information about my benefits?
How do I request additional ID cards?
Is my local independent pharmacy part of the EHS network of retail pharmacies?
EHS's Customer Service Center is available 24 hours a day Monday through Friday, 9:00am to 9:00pm on Saturday and 9:00am to 6:00pm Sunday.

About EHS.com

For your convenience Eckerd's website www.ehs.com provides valuable information and features:
Pharmacy Locator - a quick, easy way to locate a nearby participating retail network pharmacy
Online Refills - an easy way for mail service members to order prescription refills through EPS
Searchable Formulary - Valuable information on a medication you are taking
Plan Design - your plan specific information on copays, plan limitations and days supply allowed
About EHS Healthline
Eckerd Health Services has introduced EHS HealthLine, a telephone information and education center, for members to call for answers to common health and medication related questions. You can call 1-866-744-4848 toll free to be connected to representatives who are pharmacists and technicians who have received specific training in various healthcare areas such as:
Healthy Women Information - members can receive information on such issues as breast cancer, birth control, migraines, bladder control and several other topics.
Diabetes information - answers questions on how to test yourself for sugar levels, how often to test yourself, and nutrition related issues.
Ostomy and Urological Products - members can order products to be delivered directly to their home.