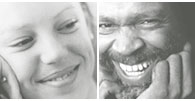 Who We Are
Atlantis Health Systems, Inc., a New York corporation (the "Company"), was incorporated on April 17, 1995 as a holding company to be controlled by health care professionals residing in New York State and practicing in New York City. The Company has established a subsidiary, Atlantis Health Plan. The Company was organized by 12 New York physicians ("founding Physicians"). The Health Plan's central goal is to advance the cost-effective delivery of high quality health care in New York City by harnessing the skill, experience and knowledge of health care professionals at every step of the health care management and delivery process, and to recreate the health care partnership that once existed between the patient and the professional.
Brief Description of Products Offered
Atlantis Health Plan provides the health benefits that are expected and required by members and groups.
Traditional in-network Health Plan products are available that offer hospital and medical services, including preventive care, specialty care, mental health and substance abuse services and a variety of other benefits such as prescriptions and vision care.
Point of Service (POS) plans, which allow members to use providers out of the Health Plan network.
Open Access plan which allows members to use providers within the network without a referral will soon be offered.
Advantages of Atlantis Health Plan
Why Should You Choose Atlantis Health Plan?
What Makes Us Unique?
Physician owned and managed means that all governance decisions are made by doctors and not insurance executives
Extremely competitive premium rates result from reduced administrative costs and no requirements to satisfy outside investors
Comprehensive coverage
Innovative programs like Ideal Body Weight, Prevention and Early Detection and 24/7 MD Hotline